Hospital facility information
Hospital facility information
Medical treatment wing
Rooftop Heliport
Operation rooms & Intensive Care Unit

Cardiovascular Catheterization Laboratory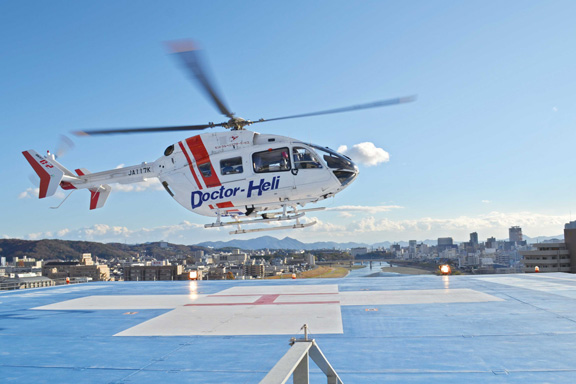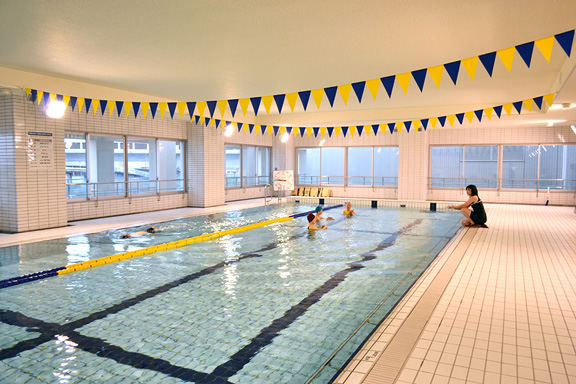 6,7F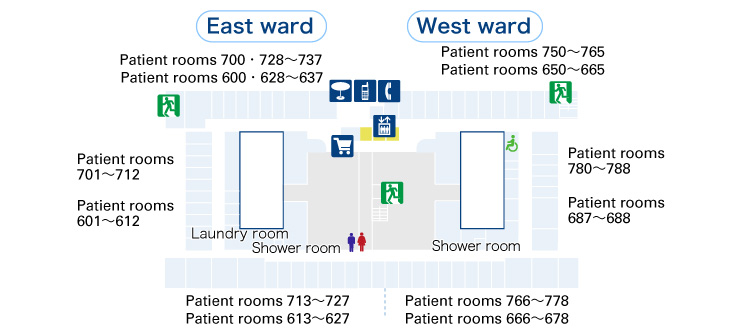 Bathroom
Payphone
Emergency exit
Day Room
Multipurpose toilet
Cell phone area
Elevator
Special room

Private room A

Shared room (4 patients)
2F
Bathroom
Payphone
Emergency exit
Carts
Multipurpose toilet
Cell phone area
Elevator
Waiting area
Waste bin
Coin lockers
Escalator
AED
1F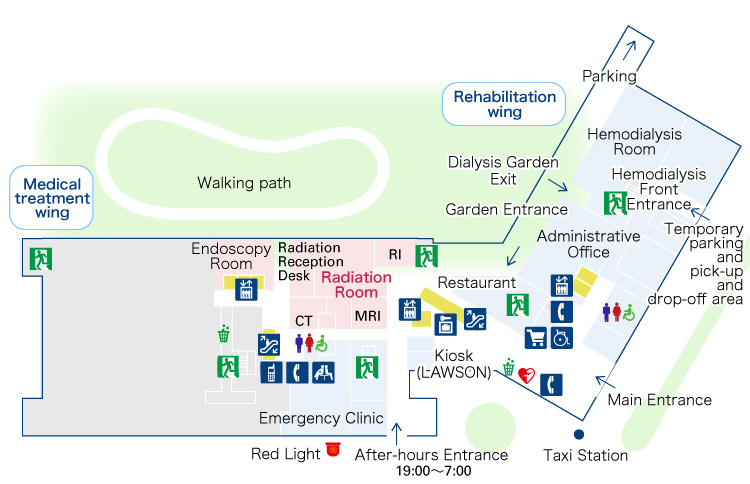 Bathroom
Payphone
Emergency exit
Wheelchair Parking
Multipurpose toilet
Cell phone area
Elevator
Carts
Waste bin
Coin lockers
Escalator
Waiting area
AED
Walking path

Kiosk (LAWSON)

CT
Hybrid Cardiovascular Surgery
Introduction of Hybrid Cardiovascular Surgery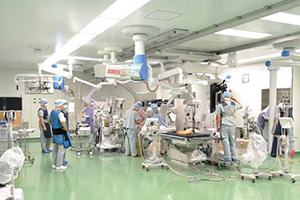 The hybrid surgery room combines an operating table and devices for cardiovascular radiography. This combination allows for sophisticated medical techniques to be performed in once place, which was initially located at separate locations .
High-resolution three-dimensional images can be created immediately from radiographic images taken in our hybrid surgery room to aid in advanced surgical techniques, such as aortic aneurysm treatment or stent grafting, a type of vascular repair surgery, to be performed safely and promptly as assisted by real-time observation.
Advanced medical care through team medicine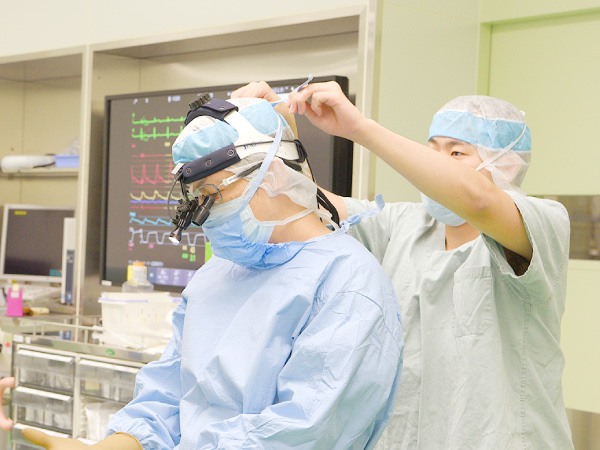 State-of-the-art hybrid treatments can be performed at Sakakibara Cardiovascular Hospital with our multidisciplinary team approach. A cardiovascular treatment team composed of cardiologists and cardiovascular surgeons can access six intracardiac catheter test rooms, two hybrid surgery rooms, four surgery rooms dedicated for cardiovascular surgery, one surgery room open for other departments, and an intensive care unit with 23 beds. Two emergency cardiac surgeries can be performed at the same time during the night hours.
Introduction of Specialized Hospital Room
Size: 58㎡

bathroom

2 independent washrooms
Family attendant room

Offering Specialized Dinner Menu
| | |
| --- | --- |
| Special room | Equipment : 1 bathroom, 2 washrooms, refrigerator 1 family attendant room, TV, free internet service |
Disaster prevention
Location, environment and disasters
Based on the disaster prevention map of Okayama Prefecture and city, it is important to be prepared for a Nankai Earthquake or East-Nankai Earthquake. According to these disaster prevention maps, tsunamis of up to 2 m can reach the Okayama Prefecture, but would not reach Nakai-cho where our hospital is located. However, fluvial tsunamis have previously caused reversed flow in rivers up to 10 km in the Great East Japan Earthquake. Therefore, the hospital building is constructed on a foundation raised 1 m from ground level, with the first floor at 5 m, a higher level than standard. Accordingly, the second floor of the building is designed to avoid flooding.
Disaster preparedness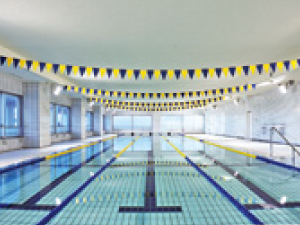 Emergency electricity sources, emergency water (indoor swimming pool), server room, kitchen, food stocks, drug stocks, and fuel for electricity are all stored or located on floors 2F and higher in the event of a disaster such as a flood.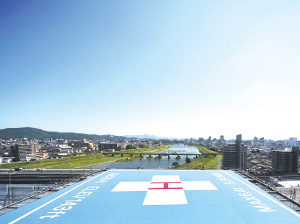 A heliport on the roof prepares for disasters that block streets and bridges to allow helicopter access for food, drugs, and energy. The heliport is available for landing and take-off of helicopter ambulances, as well as disaster prevention helicopters that can quickly deliver goods to a direct elevator on the roof.